Hørt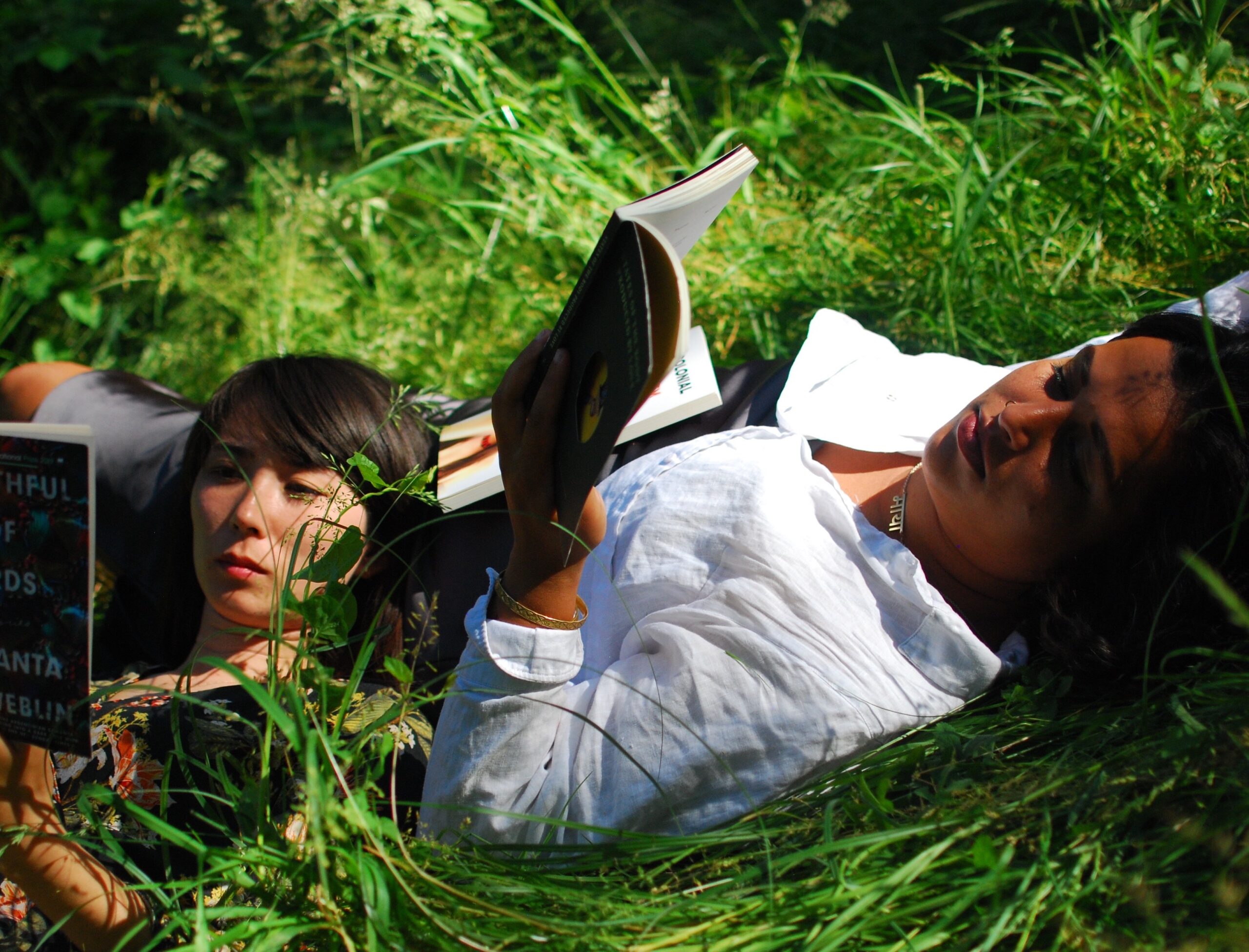 9 november, 2021
Imagining a Future of Endless Possibilities
On the occasion of their newly launched online bookstore, (un)told pages reflect on representation in children's literature in both a poetic and scientific way and present their recommendations to some of their favourite books by BIPOC writers.
Pregnant with my first child, I, Elisabeth, decided to revisit some of the books from my own childhood. And while they held familiar memories and feelings of nostalgia, I realized that they all had one thing in common: whiteness. All the characters were white, white, white. As I was flicking through Pippi Longstocking, I suddenly remembered how I had longed for red hair and freckles. How all my literary heroes seemed to have unobtainable qualities. For my younger self this manifested in the belief that I couldn't be as cheeky as Emil from Lønneberg, or I couldn't explore as freely as the children of Bulderby. But my older self clearly saw that since these characters and their traits were wrapped in packaging that contradicted what I saw in the mirror, how would I have ever figured out that they were attainable to me?
The data tells a similar story. A 2019 CLPE (Center for Literacy in Primary Education) 2020 report¹ surveyed all the children's books published in the UK in 2019. They found that only 10% feature children of color, and only a further 5% are a main character. Furthermore, in 2017, black, latino and native authors accounted for only 7% of all published children's book authors². In Denmark there are not statistics collected on race and therefore none on racial representation (which could be an article in itself but suffice to say it's grim).
We usually feel a bit grossed out by the word "representation", as it's so often hijacked as a cover-up. The term is regularly thrown around by the very people and systems that benefit from maintaining the status quo. Conveniently plastering a light-skinned poc on the cover to say "see? We did it. DiVeRsItY". As if inclusion is the same as transformation. When we talk representation, we are usually focused on the systemic changes and processes behind publishing; who dictates the framework for editing? Who gets to decide which books get published, and how? How are resources and funding distributed? It's less important that a narrative features a BIPOC character if the author, editor, publisher, translator, illustrator is white. Basically, we don't believe in the benefit of these kinds of tokenizing gestures, or the way that representation becomes an excuse to depoliticize literature and other art forms.
However, with children's books, while systemic change is still as important, there may be a point to be made around more basic representation. We know that by 9 months children categorize people by race and prefer their own race to others³, and that this number is reduced when simply seeing other races in photographs⁴.
At the same time, while these studies clearly show that children have and express racial bias, research also tells us that adults think they do not⁵. This idea of telling children that race is inappropriate to talk about, that color doesn't matter, or that we're all human, is harmful and ignores the very real racial realities that children also exist within. Caretakers who do not face these challenges have a minimum of duty to talk to their children about it. Books can be a great support in opening the conversation around vulnerable topics such as race, disability, sexuality, gender or other experiences that might not be presented through immediate family.
This is not to say that children's literature is some sort of quick fix to racial bias, and it's incredibly important to steer away from the idea that the task of racial representation is somehow to humanize the 'other' – this simply centers the white gaze and reinforces whiteness as the norm around which other lived experiences orbit. Literature is beautiful and important because books allow for endless possibility, other realities, fantastical worlds and dreams. Books are not a tool for contrived empathy or expanding the definition of what is accepted as 'normal' but can be valuable as a recognition and exploration of the self.
Children's books are about imagining, about adventure, exploring and pushing the bounds of what the world is and can be. To feel seen in the stories you grow up with is to understand that you are fully present in your future. It's extremely hard to imagine a future for yourself that you've never seen – how do you articulate what you do not know exists?
This means not just making racialized characters visible but questioning what kinds of narratives are being presented: do they fall into stereotypes? Who has agency? What kind of message does the book send on the limits and possibilities for children – to not just see themselves but (re)imagine themselves in endless ways?
Reading recommendations:
---
References
---
Biography
(un)told pages is a pop-up bookshop and literature festival featuring only Black, Indigenous, and People of Colour authors. Based in Copenhagen and co-founded by Elisabeth Gullach and Maya Acharya.
The project is dedicated to dismantling the whiteness in the literature scene: (un)told pages is about creating a space to platform, support and celebrate BIPOC authors. All our events are free, & we pay the people we work with. Any profit we make goes back into getting books and hosting events.
It's important to us that the joy, solace, awakenings, & resonance that books can bring are made accessible to everyone. We want to challenge the structures, formats and criteria that dictate who literature is by and for, what forms it takes and how it's shared.
We don't believe in the canon, in tokenism, reformist representation, depoliticized art or the performance of identity/trauma for the white gaze.
We want (un)told to be a space for people who, like us, are unedgy, sincere, awkward, shy.
Untold means boundless, immeasurable, something that cannot be expressed in words alone. These stories are not untold — they were never gone — they have always existed.
(un)told pages has recently launched their online bookstore: https://www.untoldpages.dk/bookstore/